Pocket Tissue Dispenser
It used to be common for every guy to have a handkerchief in his pocket.  Handkerchiefs have gone out of sync with popular culture, replaced by disposable tissues.
The problem is the need for the handkerchief has not gone away.  Noses still run, but now when they do if a guy is not near a box of tissue he has nothing to stop the dripping snot.  He is left with three choices; let his nose run, wipe it on his sleeve or sniffle it back until a tissue can be found.
The answer to this problem is the pocket tissue dispenser.  A pack of facial tissues designed to fit in a breast pocket.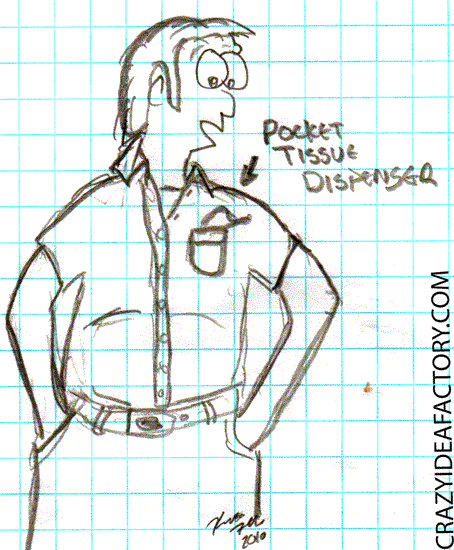 Other Crazy Ieas You May Enjoy: