Silent and Less Deadly with Muffled Underwear
It is really too bad there is such a stigma about public flatulence.  It can be painful to hold back the natural gas release your body requires to function.  Muffled underwear is the answer to to your need to pass gas anytime you want.
Just letter rip, the attached toot muffler will quiet that level 4 fart explosion the same way a Flowmaster Muffler quiets a big diesel engine.  And don't worry about the smell, it is taken care of by the included triple layer carbon stink filter.  And for the ultra stinky ones, we have added a fresh as the Carolina Pine Tree air freshener.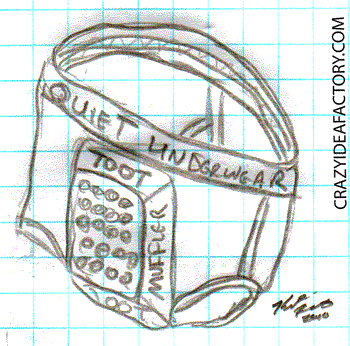 CRAZY IDEA FACTORY