Follow Me Night Light
I am sure there is a medical study somewhere keeping track of the amount of injuries incurred by people waking up in the middle of the night and stumbling or walking into something on their way to the bathroom.  Imagine if you could wake up in the middle of night, mumble the word "bathroom" or "kitchen" and that word would activate a robot.  The robot would light up and guide you to your destination and guide you safely back to bed.
Better yet the robot could also have a "go get me" mode.  You could mumble "go get me a glass of water" and the robot would go out to the kitchen, find a glass of water and bring it back to you.
Next development, a diaper changing robot for parents with babies.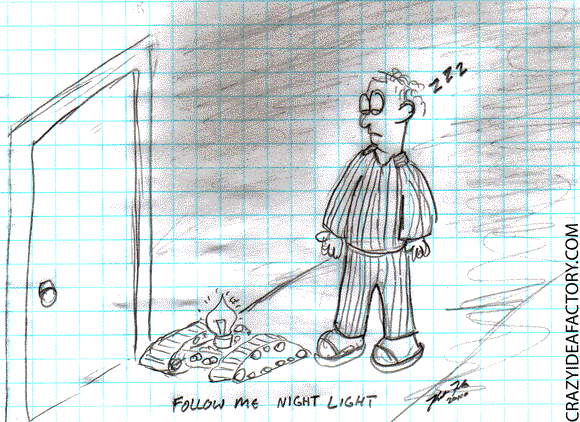 Other Crazy Ieas You May Enjoy: