Make Ugly Houses Look Great
If you have ever wanted to change the looks of your house without actually changing any part of your house you may be interested in the House Billboard.  Just page through the 500 page catalog pick out the House Billboard you want and it is shipped directly to your door.
The house billboard is also great for covering up all of those foreclosed properties in the neighborhood.  Drivers by won't even notice the lawn hasn't been mowed or that all of the widows have been broken.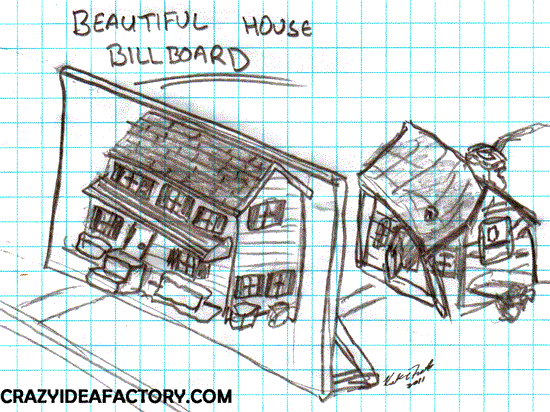 Other Crazy Ieas You May Enjoy: