DIY Spy Gear- Be as Sneaky As Can Be
No longer do you have to be a member of an exclusive government organization in order to be a spy, modern technology has made it possible for anyone to be a spy.  All you need are the right gadget accessories along with a mysterious coat, hat and sunglasses.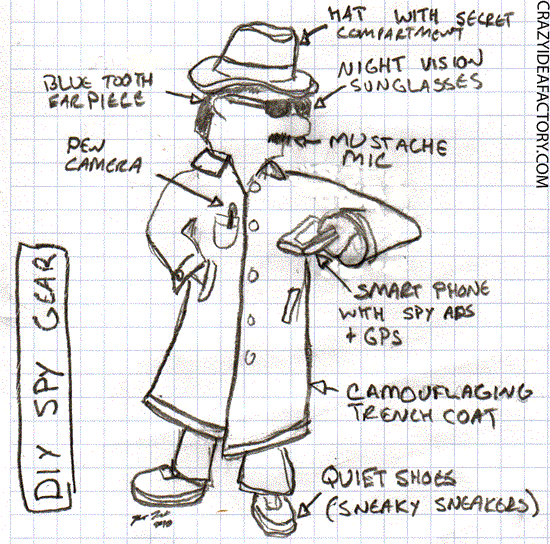 This crazy idea is inspired by the Illustration Friday word of the week, sneaky.
Other Crazy Ieas You May Enjoy: