DVR Your Life and Watch it Afterwards
Do you ever get into arguments about what really happened?  Do you forget what you did this morning?  Would you like to have every moment of your life recorded for use in the documentary you're sure they will make about you someday?
If so, you need a personal "Real Life" DVR so that you can record everything that happens to you.  If you don't want to record everything, it would still come in handy for taking notes in class and for documentation of your side of an argument.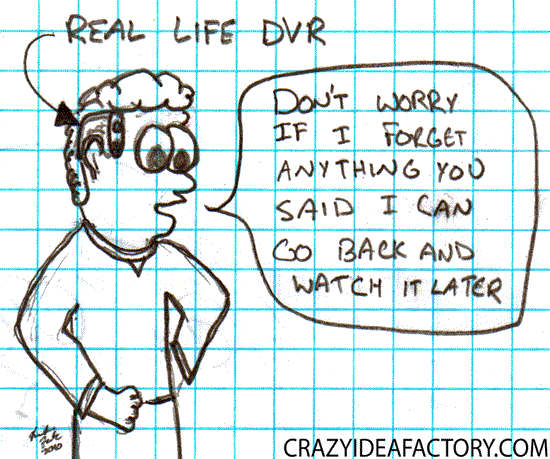 This crazy idea is inspired by the Illustration Friday word of the week, afterwards.