Wallet Lockdown, Keeps Your Money From Being Spent
Is having money or credit cards available in your wallet or purse too big of a temptation, you may need the Wallet Lockdown.
The Wallet Lockdown will not allow you to spend money faster or in larger quantities than your preset intervals.  It may just be the help you need to avoid impulse buys at retail stores and it will force you to stick to the value menu when eating out.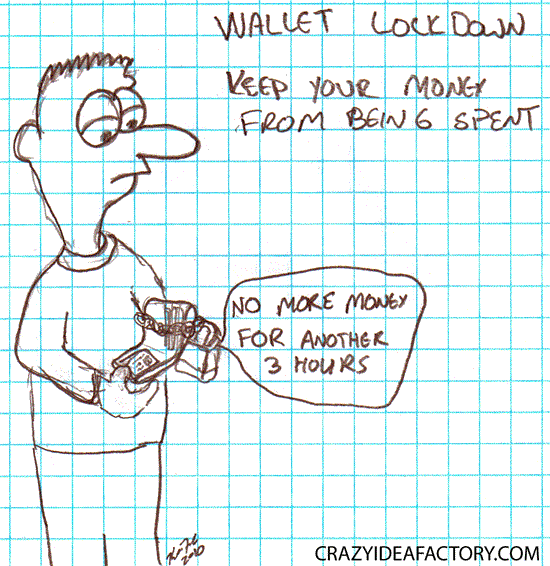 This crazy idea is inspired by the Illustration Friday word of the week, spent.