The Erase Race
The whiteboards are filled with equations and random writings, our contestants have erasers in hand.  Erase racers on your marks, ready, set, erase!
The class watches in awe as Lenny the fastest eraser in middle school returns the whiteboard to clean and pristine condition.  But, wait, can it be?  Fritzelma has erased her board first and has become the new world champion eraser!
Fritzelma you are the new world champion eraser, what do you plan to do next?
"I'm going to biology class!"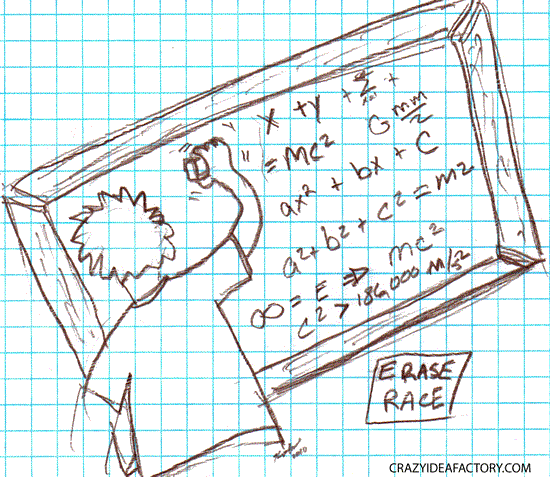 This crazy idea is inspired by the Illustration Friday word of the week, racing.
Other Crazy Ieas You May Enjoy: