I know things are frustrating for you right now, but you don't need to pull your own hair out.  That's what the Pull Your Hair Out Wig is for.  When frustration hits just buckle the wigs chin strap and start pulling hair out till you have sufficiently calmed down.  Wear it while learning computer programs, watching your favorite sports team or any time your children are present.  Your real hair will thank  you!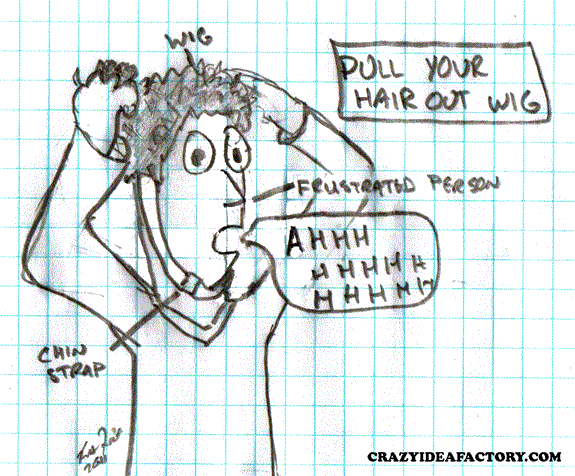 Sweaty, yellow, wet armpit stains may have met their match.  The Armpit Pad is a lightweight, comfortable pad that will cling to the armpit of any shirt.  Instead of applying deodorant once a day, the Armpit pad employs a sophisticated time release deodorant system keeping you supplied with deodorant all day long.  The Armpit Pad is also lined with a special moisture absorbing layer to soak up all the sweat that might make it through, working like a diaper for your armpit.
With the Armpit Pad no one will ever say "look at that guy with the yellow, stinky pit stains" again.  But they might say "look at that guy with the diaper things suck in his armpits" and isn't that so much better to hear?