Where do groundhogs learn how to predict how much longer winter will last?
Groundhog Meteorological School of course.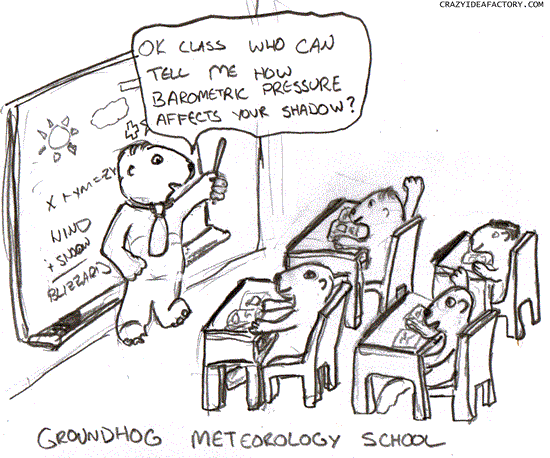 Instead of listening to the same scripted excuse as to why raises aren't going to be what you expect, just press the "surrender button" and let your boss get back to planning what he is going to do with the incredibly large bonus he is getting…..or fight back???….na.
This crazy idea is inspired by the Illustration Friday word of the week, surrender.
It has long been considered bad form to wipe your nose on your sleeve, but that conflicts with the natural instinct to use the forearm to wipe your nose.
Why fight the urge?  Get yourself the "Sleeve Wiper". The "Sleeve Wiper" is a stack of tissues attached to your forearm.  Wipe away the snot, peel off the soiled tissue layer and you are ready for the next runny nose situation.  Great if you have a cold, kids or just enjoy more stuff strapped to your arm.