Are you a habitual pen chewer?  Do you hate the taste of plastic while chewing your pen?  Are you tired of all the bite marks on your pen?
Then you need a "Pen Made For Chewing"  this pen works just like any other pen except it has a hole in the top for dropping  a sucker into.  Buy a bag of suckers slide one into the end of the pen and you are on your way to a much more enjoyable pen chewing experience.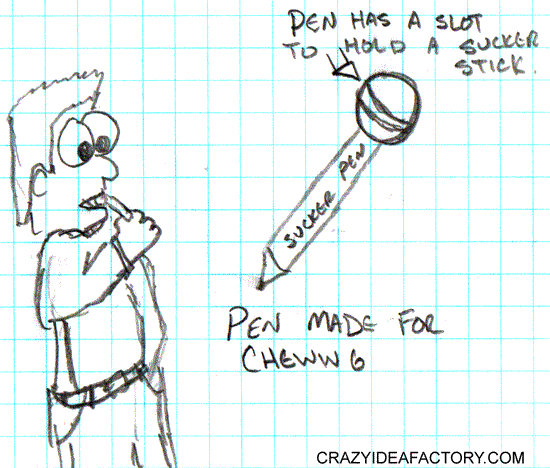 Practicality and fashion are working in tandem with the "Antennae Hat".
Not only is this hat extremely trendy with its cutting edge design, it also has a built in wireless router fed signal by a variety of options.  You wear it on top of your head and it broadcasts signal wherever you walk, allowing you and those around you to have a good quality wi-fi signal at all times.
The "Antennae Hat" get signal, get noticed!!!!!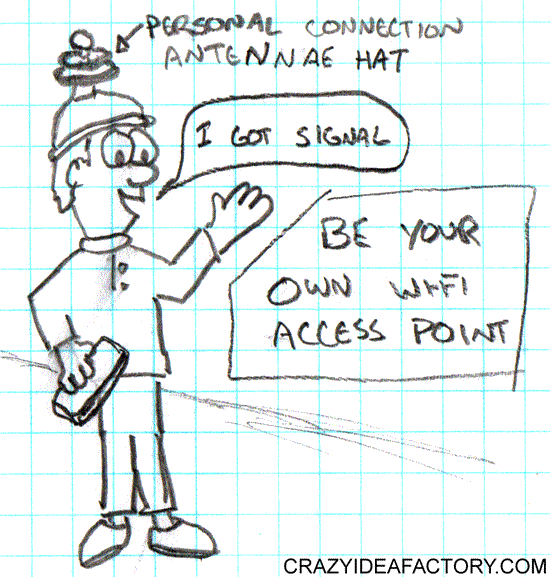 Since apple introduced the iPad the pad/table device market has become extremely popular.  I think these devices are very cool but they are just too big to be toted around with you wherever you may go.  For the next generation of pad/tablet devices they need to roll up, preferably small enough to fit into your back pocket.  Then you can take them with you to use when you need it or just shove away when you don't.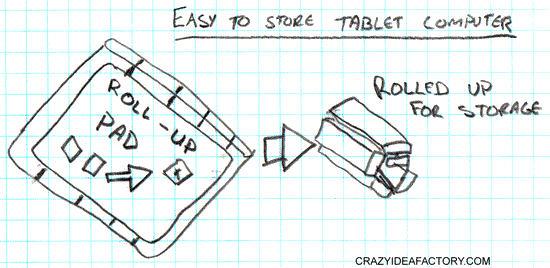 Are you embarrassed that whenever you need to do a complicated math problem?  Do you end up needing to remove your shoes so you can count on your toes when adding and subtracting large numbers?
With the "Shoes You Can Count On" you will never have to display those disgusting toes of yours in public ever again.  Instead of exposing everyone around you to that dangerous foot odor of yours you just slide the beads built into the toes of the shoes. You shoes will work like a good old fashioned abacus.