Crackers exist, peanut butter exists, cheese in a can exists; why doesn't peanut butter in a can exist?  This is the question troubling my dear friend Sandy.
There are crackers of all shapes, sizes and flavors, but the are all missing one critical thing; peanut butter in a can.  Write to your local peanut butter representatives and let them know you want to solve this problem plaguing our nations crackers.  Let them know you want to see peanut butter in a can on a store shelf near you!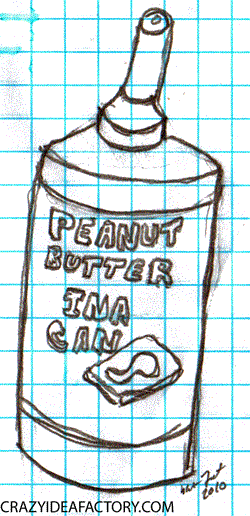 I love eating popcorn, but every time I eat popcorn I end up with more popcorn stuck between my teeth than I have in my stomach.  A roll of dental floss attached to the side of the popcorn tub would be helpful addition.  After eating the popcorn I could floss my teeth without having to leave the couch during the best part of the movie.  It could also be a good promotional tool for dentists.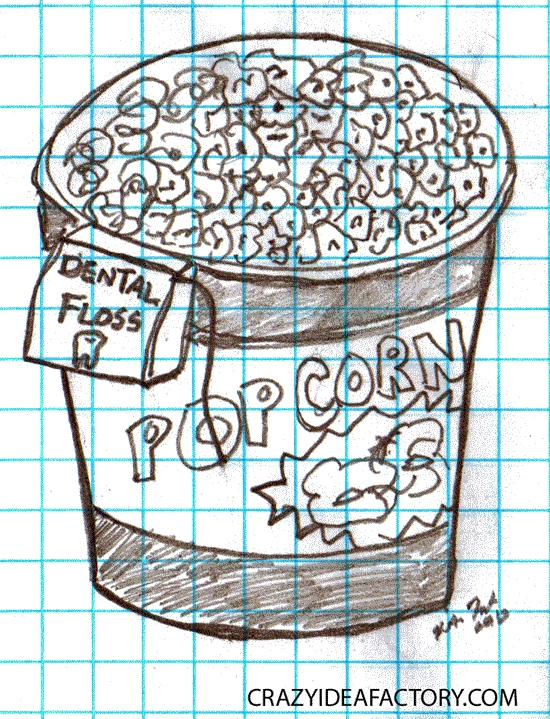 The whiteboards are filled with equations and random writings, our contestants have erasers in hand.  Erase racers on your marks, ready, set, erase!
The class watches in awe as Lenny the fastest eraser in middle school returns the whiteboard to clean and pristine condition.  But, wait, can it be?  Fritzelma has erased her board first and has become the new world champion eraser!
Fritzelma you are the new world champion eraser, what do you plan to do next?
"I'm going to biology class!"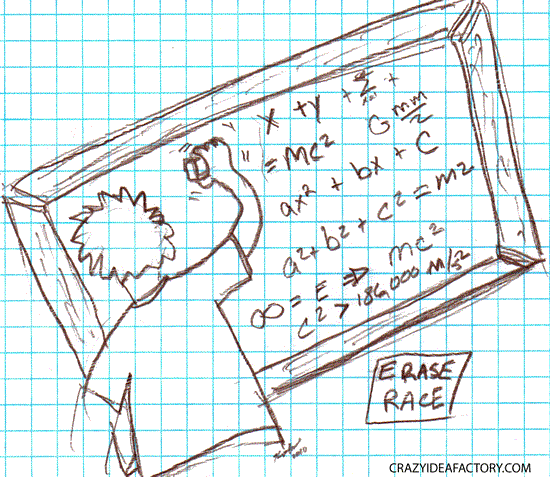 This crazy idea is inspired by the Illustration Friday word of the week, racing.
There is not enough singing during grilling and that is why you need the Spatula-La.  The Spatula-La is the singing spatula.  It sings as it flips burgers, it sings as it flips potatoes, it even sings as it flips chicken. The only time it doesn't sing is when it flips onions, it gets just a little too teary eyed to sing.
Tired of playing Hearts and Solitaire by yourself on the computer?  Do you want to have a card game with real physical cards, but can't find anyone to play with you?
The Robot Card Partner is what you need.  Sit him down in a chair across from you, plug him into the wall and you have yourself a Pinochle partner.  Order more units and you will have a whole table full of card players.
The robots have card player personalities programed in, so some of them are sore loosers.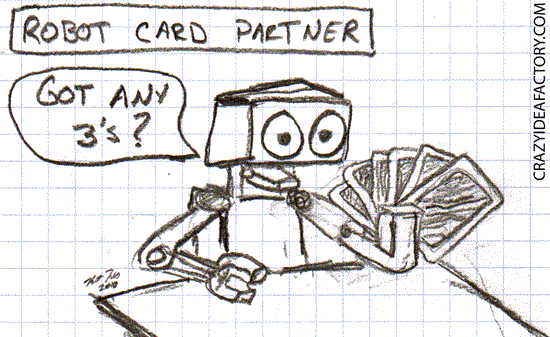 I have been working on a game for a community Halloween party next weekend.  It is a Simon Says style game using some light-up arcade buttons and an Arduino to provide the brains.  The code I used for the Arduino sketch can be found here on the Arduino forums at this link.  I will post updates when I complete the game.
Youtube video of the Arduino Says game!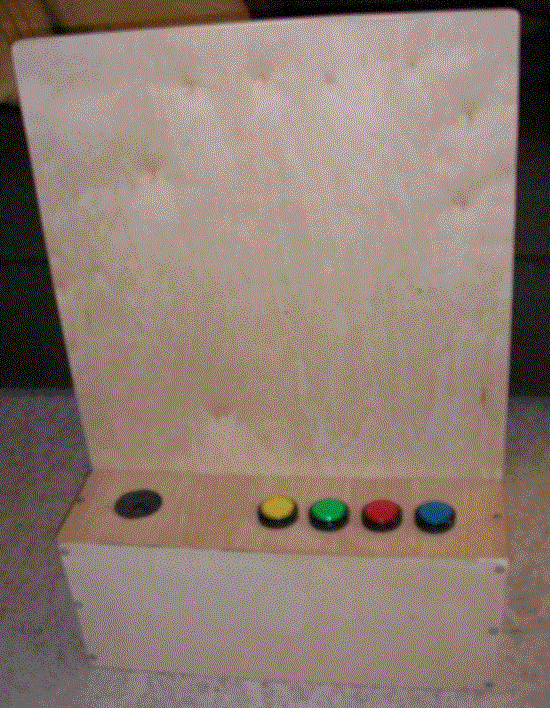 Have you ever changed your own tire when broken down on the side of the road?   Do you even know how to change a tire?
You will never have to worry about changing a tire again if you carry a spare car with you instead of a spare tire.  Imagine  the ability to attach a small car, like a Smart Car to your back bumper and drive about your daily business.  You could also make annoying passengers you don't want to listen to sit back in your spare car while you drive.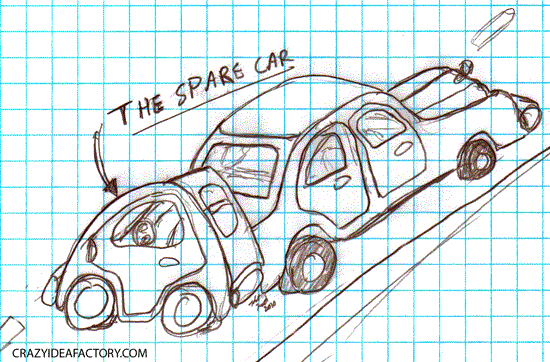 I get tired of taking all the extra time to find my toothbrush and tube of toothpaste, and then after I find them going through all the hassle to squirt the toothpaste onto the toothbrush in a perfect toothpaste shape onto the toothbrush.  The toothbrush and toothpaste combo builds a tube of toothpaste into the handle of a toothbrush.  With the toothbrush and toothpaste combo you can give a little extra squeeze if you need a little extra toothpaste in tomorrow mornings brushing.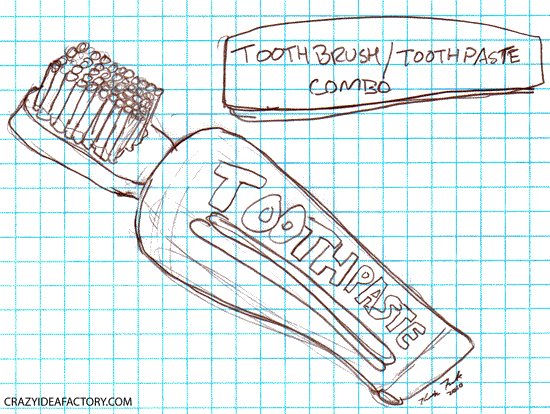 Are you having problems deciding where to go on vacation this year?  Is all the hassle of choosing a destination too much for you?
You should consider a random vacation.   A random vacation is where you pick an amount you are willing to spend and computer program randomly buys you a complete vacation package within that budget to a random destination.  One year you may be swimming on the beaches of the Bahamas and the next year you may be tagging along with scientific expedition in Antarctica.
Are you looking for a spooky and terrifying costume idea?  Have you thought of dressing up as the Facebook Monster?
The Facebook Monster is the spookiest and scariest monster of them all!  He knows everything about you, you even think he is your "friend", but all along he creeps along unnoticed by you while he tells the world your secrets.  He will show your potential employer embarrassing pictures of you, your new boyfriend/girlfriend all about what happened during your last relationship and worst of all he knows what you really did last summer.
This crazy idea is inspired by the Illustration Friday word of the week, spooky.