Air bags are the part of your car that helps protect you right?  Well, wouldn't it be safer if your entire car was an airbag?
Inflatable cars are the wave of the future, safe, lightweight and the work well with the rest of your inflatable furniture.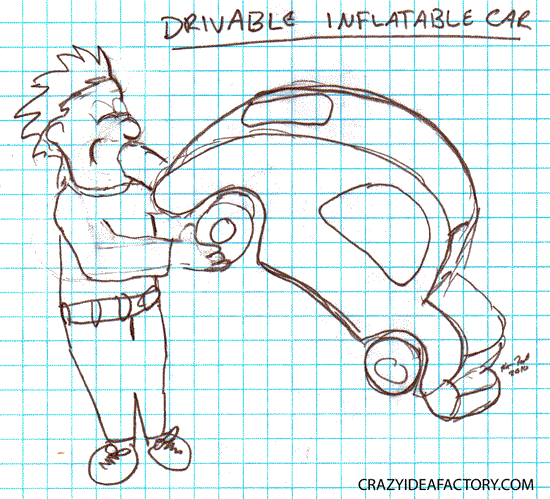 Have you ever changed your own tire when broken down on the side of the road?   Do you even know how to change a tire?
You will never have to worry about changing a tire again if you carry a spare car with you instead of a spare tire.  Imagine  the ability to attach a small car, like a Smart Car to your back bumper and drive about your daily business.  You could also make annoying passengers you don't want to listen to sit back in your spare car while you drive.