Are you looking for a spooky and terrifying costume idea?  Have you thought of dressing up as the Facebook Monster?
The Facebook Monster is the spookiest and scariest monster of them all!  He knows everything about you, you even think he is your "friend", but all along he creeps along unnoticed by you while he tells the world your secrets.  He will show your potential employer embarrassing pictures of you, your new boyfriend/girlfriend all about what happened during your last relationship and worst of all he knows what you really did last summer.
This crazy idea is inspired by the Illustration Friday word of the week, spooky.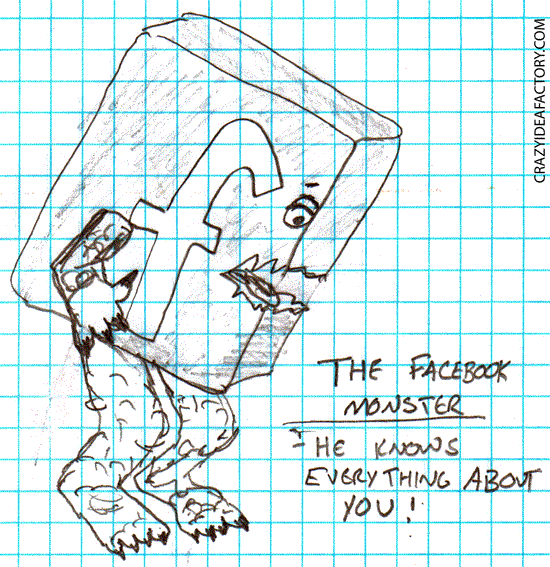 Everybody gives out candy on Halloween and for whatever reason you don't want to give out candy we have a few recommendations for you to give out instead.   One idea is to give out personal finance guides, because goodness knows kids are very concerned about saving for college and retirement.   Small tubes of toothpaste are an obvious choice if you're interested in combating all of the inevitable sugar bugs.  Hand wipes if you're one who would like to keep hand clean from sugary messes.  And finally my favorite, you can give out your old unmatched socks from back in the days before you had the Dryer Defender!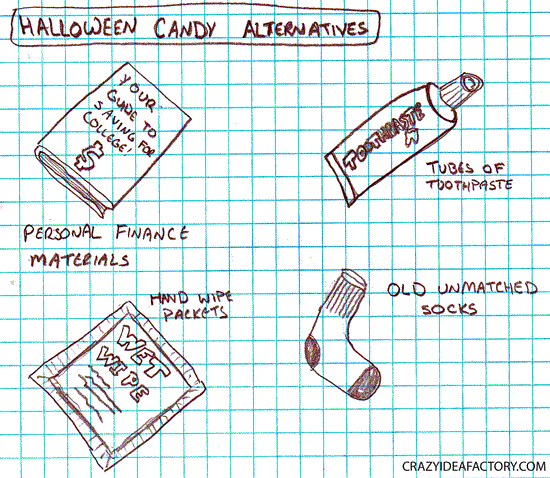 Need a Halloween costume idea?  How about combining two great pop culture icons and going out this Halloween as an Elvis dressed in a Star Trek uniform?
You could sing songs like "Hunk of Burning Spaceship (in Space, a Place Without Oxygen)" , "You ain't nothing but a Borg, Trying to Assimilate Everyone"  and everybody's favorite "Only Klingons Rush In".