Where do groundhogs learn how to predict how much longer winter will last?
Groundhog Meteorological School of course.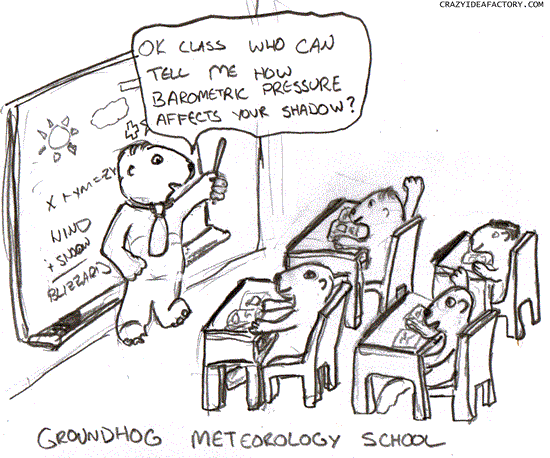 I would like to wish everyone a Merry Christmas and Happy Holidays!!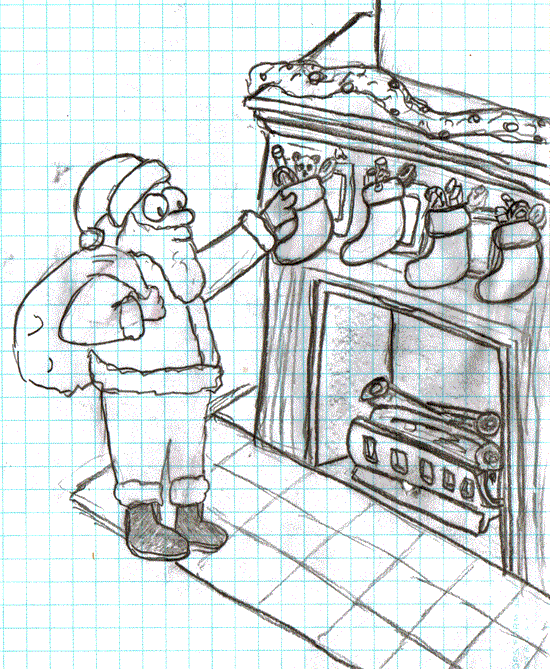 Santa has a lot to do on Christmas Eve, so he needs his milk and cookies laid out efficiently for him.  What could be more efficient than cookies and milk already mixed up and put into a soda can?  Santa can even bring the can with him and drink it on the sleigh ride to the next house.
It sounds like a tasty idea to me – I might take a few cans myself.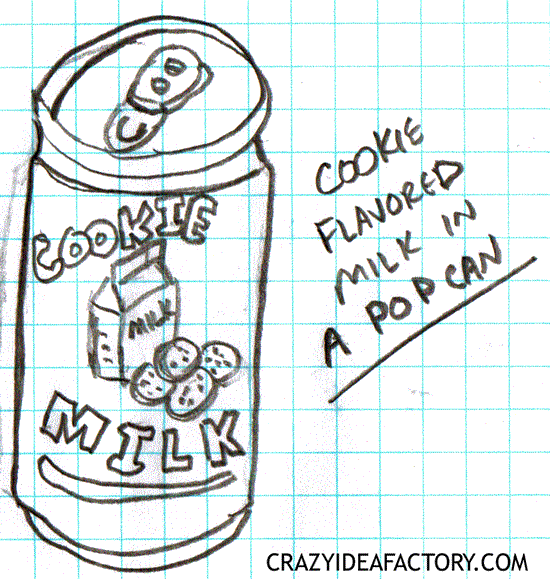 So you have a family member that is always trying to figure out what gift he or she has been given?  Maybe that same family member will peel back the wrapping paper when no one is looking and discover what the present is ahead of time.
To defeat gift snoopers you need a password protected gift box.  Insert the gift, set the combination and keep the combination a secret until it is time to open the gifts.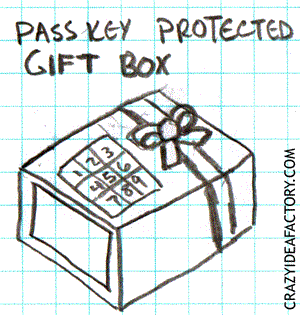 Santa may know if your child has been bad or good, but you might not always know.    The Naughty or Nice Meter will give "Santa like" naughty or nice knowledge to any parent.
With the Naughty or Nice Meter your child gets to wear a really cool temporary tattoo.   The tattoo is actually a sophisticated behavior sensor with a built in RFID transmitter.
As a parent you have a hand held Naughty or Nice Meter that reads the RFID signal from your child's tattoo.  To find out if your child is behaving when out of your sight, you just check your Naughty or Nice meter.  If the level has gone up you will know some suspicious activity has taken place.
Santa may also want to consider one of these.  His system is at least a few hundred years old – it might be time for an upgrade.
Installing Christmas lights can be a lot of work.  Untangling string upon messy string of lights.  Climbing up rickety old ladders and standing on icy roofs.
Putting up Christmas lights would be so much more fun with a Christmas Light Shooter.  Just fire away at any part of the house you want to decorate.  The lights stick because they are surrounded by a sticky jelly.  No cords required because the lights are all individual, solar powered (with battery) leds.  To take the lights down you just have to peel them off.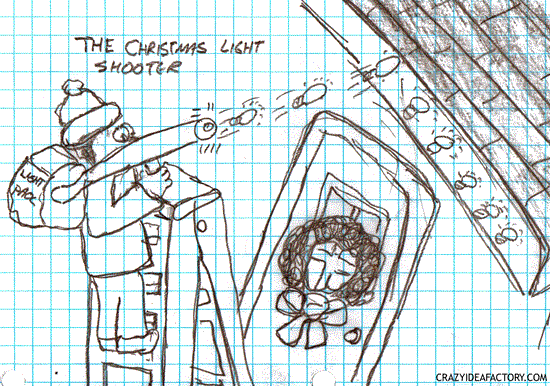 Gift Wrapping season has now begun!  After you have spent too much money buying presents the real work begins.  You could just wimp out and use gift bags, but your not that kind of gift giver.  You need to feel the rush of watching a 4 year old rip paper off without even noticing the well placed bows and intricate ribbons.
Any real gift wrapper knows every piece of tape placed on a package must be exactly 0.875 inches (2.22 cm)  in length otherwise the wrapping will be ruined.  The Tape Measure will save your artistic wrappings from certain doom by supplying cellophane tape at any length you so desire (including 0.875 inches).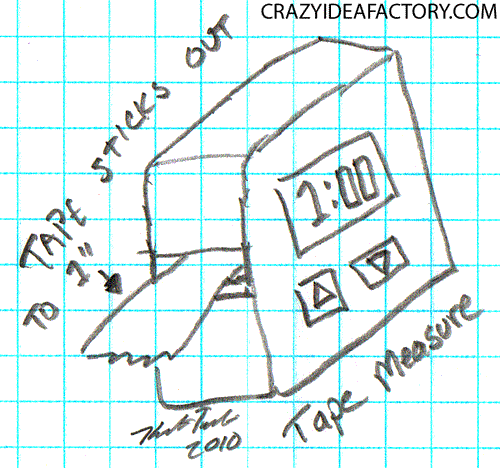 Are you looking for a spooky and terrifying costume idea?  Have you thought of dressing up as the Facebook Monster?
The Facebook Monster is the spookiest and scariest monster of them all!  He knows everything about you, you even think he is your "friend", but all along he creeps along unnoticed by you while he tells the world your secrets.  He will show your potential employer embarrassing pictures of you, your new boyfriend/girlfriend all about what happened during your last relationship and worst of all he knows what you really did last summer.
This crazy idea is inspired by the Illustration Friday word of the week, spooky.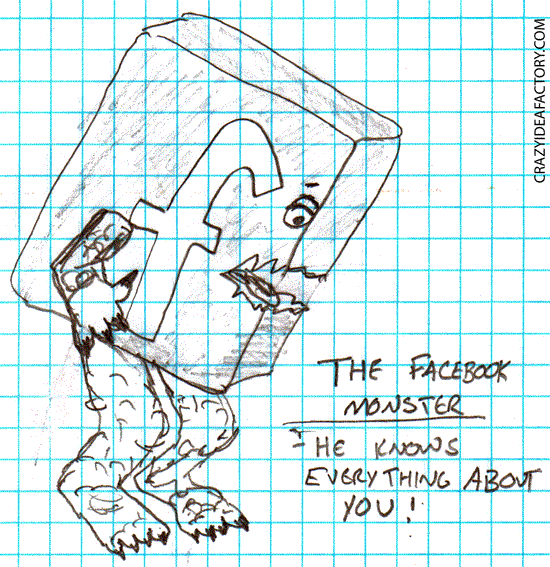 Everybody gives out candy on Halloween and for whatever reason you don't want to give out candy we have a few recommendations for you to give out instead.   One idea is to give out personal finance guides, because goodness knows kids are very concerned about saving for college and retirement.   Small tubes of toothpaste are an obvious choice if you're interested in combating all of the inevitable sugar bugs.  Hand wipes if you're one who would like to keep hand clean from sugary messes.  And finally my favorite, you can give out your old unmatched socks from back in the days before you had the Dryer Defender!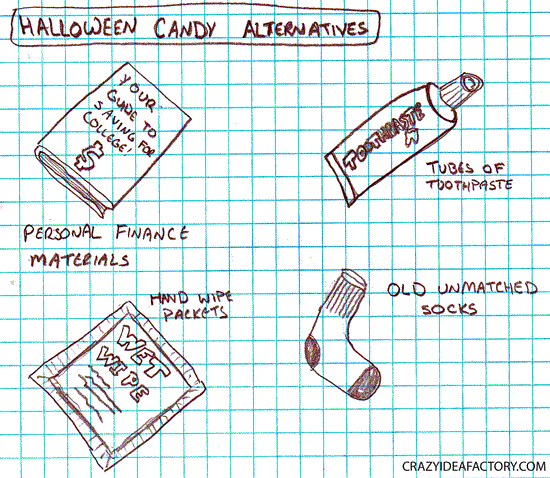 Need a Halloween costume idea?  How about combining two great pop culture icons and going out this Halloween as an Elvis dressed in a Star Trek uniform?
You could sing songs like "Hunk of Burning Spaceship (in Space, a Place Without Oxygen)" , "You ain't nothing but a Borg, Trying to Assimilate Everyone"  and everybody's favorite "Only Klingons Rush In".