Maintaining your yard is one of the most time consuming and labor intensive activities you can participate in.  All kinds of work and nothing to show for your labor.  It is time to make a stand, plant something useful in the yard.  Plant corn, tomatoes, rutabagas or whatever your hearts desire.  Instead of having a bag of clippings for your work, you can save a trip to the grocery store because you have home grown vegetables from  your front yard.
Never mind the looks you get from your neighbors, you won't be able to see them anyway when the corn gets tall enough.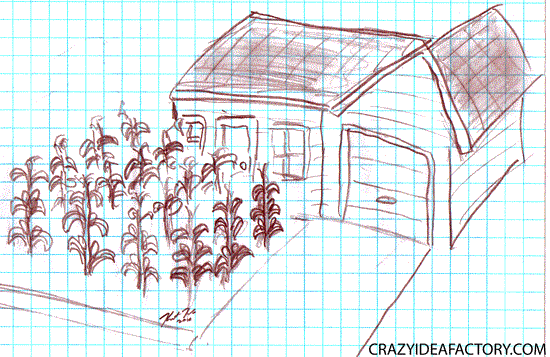 You have seen electric lawn mowers, gas powered lawn mowers and soon you may see compressed air powered lawn mowers.  If built correctly they should be as efficient as electric mowers.  They will be even more efficient if you charge them up using the giant windmill in your backyard.