I get tired of taking all the extra time to find my toothbrush and tube of toothpaste, and then after I find them going through all the hassle to squirt the toothpaste onto the toothbrush in a perfect toothpaste shape onto the toothbrush.  The toothbrush and toothpaste combo builds a tube of toothpaste into the handle of a toothbrush.  With the toothbrush and toothpaste combo you can give a little extra squeeze if you need a little extra toothpaste in tomorrow mornings brushing.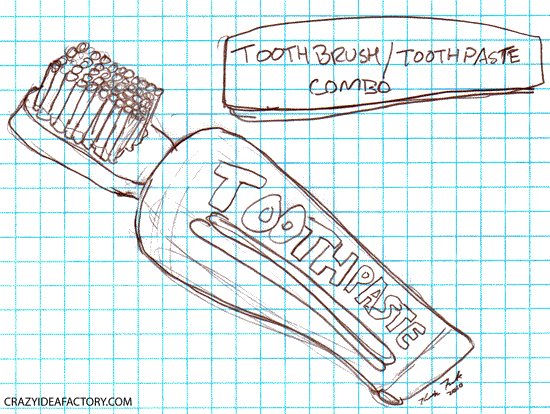 Are you having problems deciding where to go on vacation this year?  Is all the hassle of choosing a destination too much for you?
You should consider a random vacation.   A random vacation is where you pick an amount you are willing to spend and computer program randomly buys you a complete vacation package within that budget to a random destination.  One year you may be swimming on the beaches of the Bahamas and the next year you may be tagging along with scientific expedition in Antarctica.
Are you looking for a spooky and terrifying costume idea?  Have you thought of dressing up as the Facebook Monster?
The Facebook Monster is the spookiest and scariest monster of them all!  He knows everything about you, you even think he is your "friend", but all along he creeps along unnoticed by you while he tells the world your secrets.  He will show your potential employer embarrassing pictures of you, your new boyfriend/girlfriend all about what happened during your last relationship and worst of all he knows what you really did last summer.
This crazy idea is inspired by the Illustration Friday word of the week, spooky.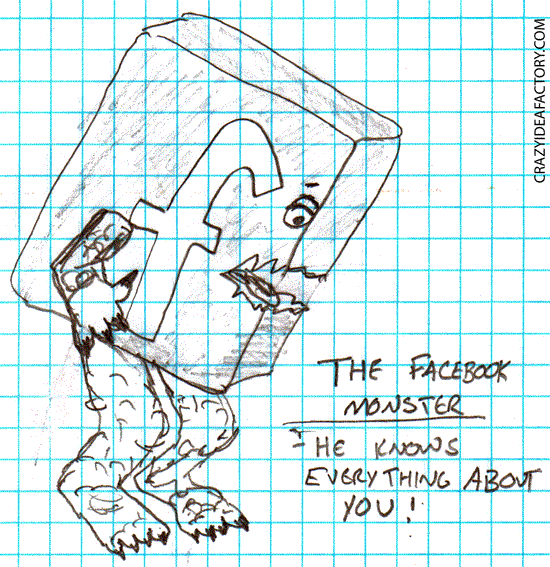 A "steak holder" is someone who has a direct interest in a portion of a business…. What???
No, it's not!  A Steak Holder is something that holds steak.  It keeps the steak at the correct temperature and enhances the steak eating experience!
Tired of watching boring old television shows and movies?  Do you want real racing action in your living room?
Goldfish racing is the new trend hitting fish bowls everywhere!   Your favorite goldfish decked out in racing stripes and numbers compete for the TetraFin Fish-flake Cup.  It might take all afternoon but sooner or later one of those goldfish will win the race.
Everybody gives out candy on Halloween and for whatever reason you don't want to give out candy we have a few recommendations for you to give out instead.   One idea is to give out personal finance guides, because goodness knows kids are very concerned about saving for college and retirement.   Small tubes of toothpaste are an obvious choice if you're interested in combating all of the inevitable sugar bugs.  Hand wipes if you're one who would like to keep hand clean from sugary messes.  And finally my favorite, you can give out your old unmatched socks from back in the days before you had the Dryer Defender!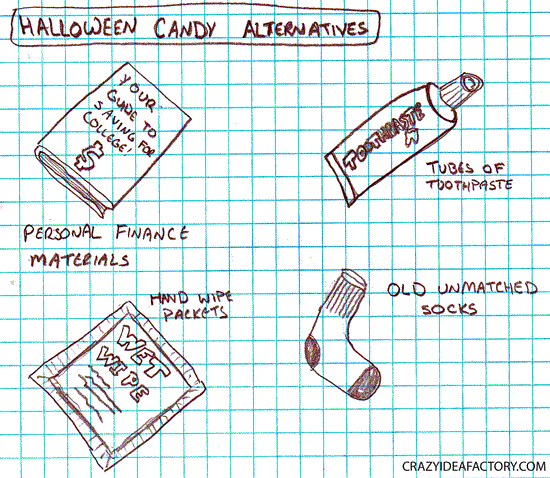 Are you tired of wondering what to eat?  Do you stare into your refrigerator wondering what to eat tonight?  Do menus appear in  your nightmares because you dread decisions about what you should eat?
Get rid of those choices by choosing to eat only "Square Meals".  "Square Meals" are nutritionally perfect meal squares.  They provide all of the nutrition you need with none of the worry about having to choose what to eat.  If you are concerned about the flavor you can stop worrying, because "Square Meals" have none.
Need a Halloween costume idea?  How about combining two great pop culture icons and going out this Halloween as an Elvis dressed in a Star Trek uniform?
You could sing songs like "Hunk of Burning Spaceship (in Space, a Place Without Oxygen)" , "You ain't nothing but a Borg, Trying to Assimilate Everyone"  and everybody's favorite "Only Klingons Rush In".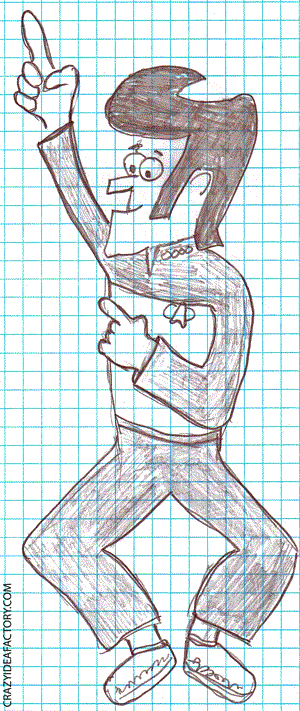 Cars are getting pretty great these days.  Your car can talk to your phone and mp3 players.  You can drive on run-flat tires, and GPS is almost a standard feature.  But automakers have not ventured too far from the standard automotive design, meaning my car doesn't help me get to work any earlier in the morning.
I am talking about my car doing things to help me get ready faster in the morning.  For starters it should brush my teeth and comb my hair.  Then I would like it if my car gave me a back massage and a little pep talk to help start the day out right.
This crazy idea is inspired by the Illustration Friday word of the week, transportation.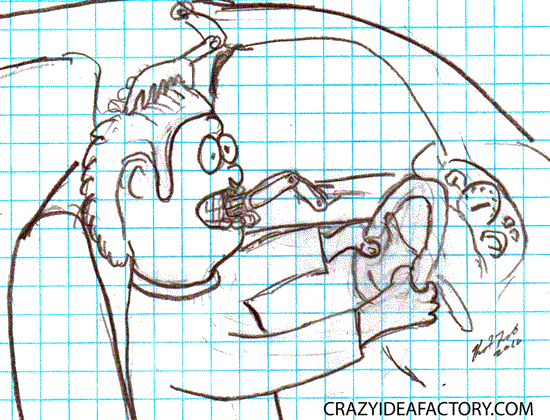 Get your ducks in a row!  I am not sure what that means, people tell me that all the time, but I don't have any ducks.  I think it means I am supposed to go out, buy some rubber ducks and float them in a row.  I am not sure what it will accomplish, but it sounds fun anyway!